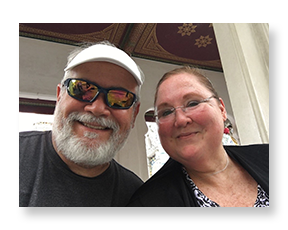 Join us on a Journey to Advance the Kingdom in 2018 and Beyond!
Today begins another twelve month cycle of missionary service with a great team of dedicated people just like you.
Debbie and I are extremely hopeful for what is about to unfold in each of our lives. Your partnership each month in prayer and in finance will produce lasting results for kingdom advancement in the place where we serve.
Throughout this year, we are committed to bring fulfillment to the great commission as we pursue Global Training Platforms, provide Care For Kingdom Families, and to engage in Kingdom Advance Partnerships.
This is being done through a good number of projects like Families Without Fathers (FWF), REAP: Regional Education Assistance Program, and The Firstlight Fellowship Church Network – Thailand. More is being planned for the larger region this year also.
During the first part of 2018, plans are firming up for us to be in Thailand, Myanmar, Laos, and India!


~ Dan Ecker