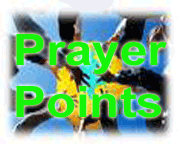 Updated on a monthly basis, Prayer Points are an important feature to the website of Firstlight International. Inside here, you will find the latest points for prayer for all our ministries, projects, programs and more. If you are a pastor, a small group leader, an intercessor or someone who just likes to pray, I'm sure you will find Prayer Points to be a helpful tool as you pray and intercede. A smaller version of Prayer Points is also listed on page 4 in every issue of the our monthly newsletters as well. Use Prayer Points often as you pray for Firstlight International.
————–
Prayer Points, April 2018
Prayer Promise:

"Then the Lord said to Moses,'Has my arm lost its power? Now you will see whether or not my word comes true!'" Numbers 11:23 NLT
Prayer Points:
1. Global Training Platforms: Thailand, China, Myanmar, and India.
2. Care For Kingdom Families 2018: * FWF, *REAP,* Harvest Children's Home
3. For God's abundant provision for Firstlight Intl. during the second quarter of 2018.