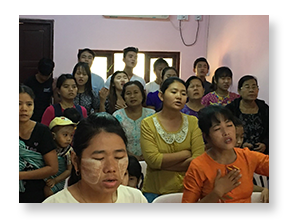 A Delightful Journey of the Discovery of Purpose
We are blessed to be walking in the plans and purpose of God in 2018. The Lord is putting us in those places that He has intended us to be in each month. The schedule is full and there is much to do for the Kingdom, through Firstlight this year.
Presently, I am in the midst of several training opportunities with some amazing people we are connected with in Thailand, and in Myanmar. Kingdom Advance Trainings are taking place in three local churches, and one Theological Seminary. We will issue Masters Degrees to nine graduating students next week! More news and pictures to follow soon. Next up on the schedule is India next month. More hands in the HARVEST!


~ Dan Ecker