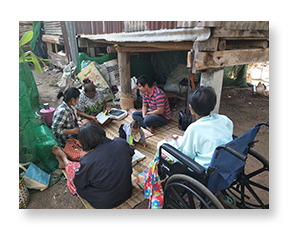 An Everyday church life experience in Seka,Thailand…
Our network of Firstlight Fellowship churches in Thailand are doing well. Believers like these are meeting in cell group type house church meetings throughout the week in various locations and during celebration services on Sundays.
This particular church is located in Seka, in northeast Thailand. The church has gone through a leadership and church location change and it is doing well.
House church meetings like these are bringing the light of Jesus in some pretty dark places where there is very little gospel witness. We are thankful for those who are standing strong for His glory! More light is coming!


~ Dan Ecker