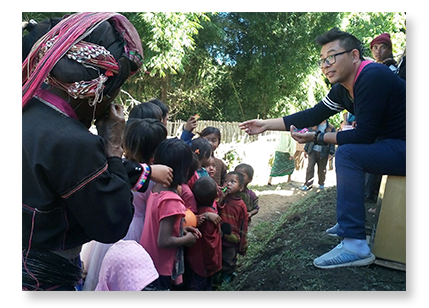 We are partnering with some incredible people (Luke, Jenniveve & their national team of co-workers) who are laying down their lives for the sake of the gospel in some very remote places in northern Myanmar. They are leading up the operations of the Harvest Children's Home (close to 25 children being reached) and the church planting efforts of the Pulang in over 48 villages. An incredible testimony of God's saving power at work!
Throughout the year, there are multiple evangelistic training and sendings of jungle preachers taking place, regular new covert and leadership trainings being conducted as well as annual Harvest events. Regular water baptisms are underway as a cluster of house churches are being formed.
The Harvest Children's Home is a supported ministry of Firstlight International. We are blessed to be a blessing!


~ Dan Ecker